What to Paint?
Art begins with ideas, and ideas do not easily come easily. Personally, as an art student, I had trouble on determining "What to Paint." I learned to paint using still lifes. I composed objects that interested me.
Traditional subject matter can be divided into three categories: still lifes, landscapes, and figures.
Still life - Is an arrangement of inanimate (lacking the power not move). A banjo, bowl of fruit , and armchair or any object. It is helpful if objects have special meaning to the artist. My first paintings at the University of Oklahoma were from stuffed animals found at garage sales and thrift stores.
Later in in Rhode Island, I painted still lifes from objects found in junk yards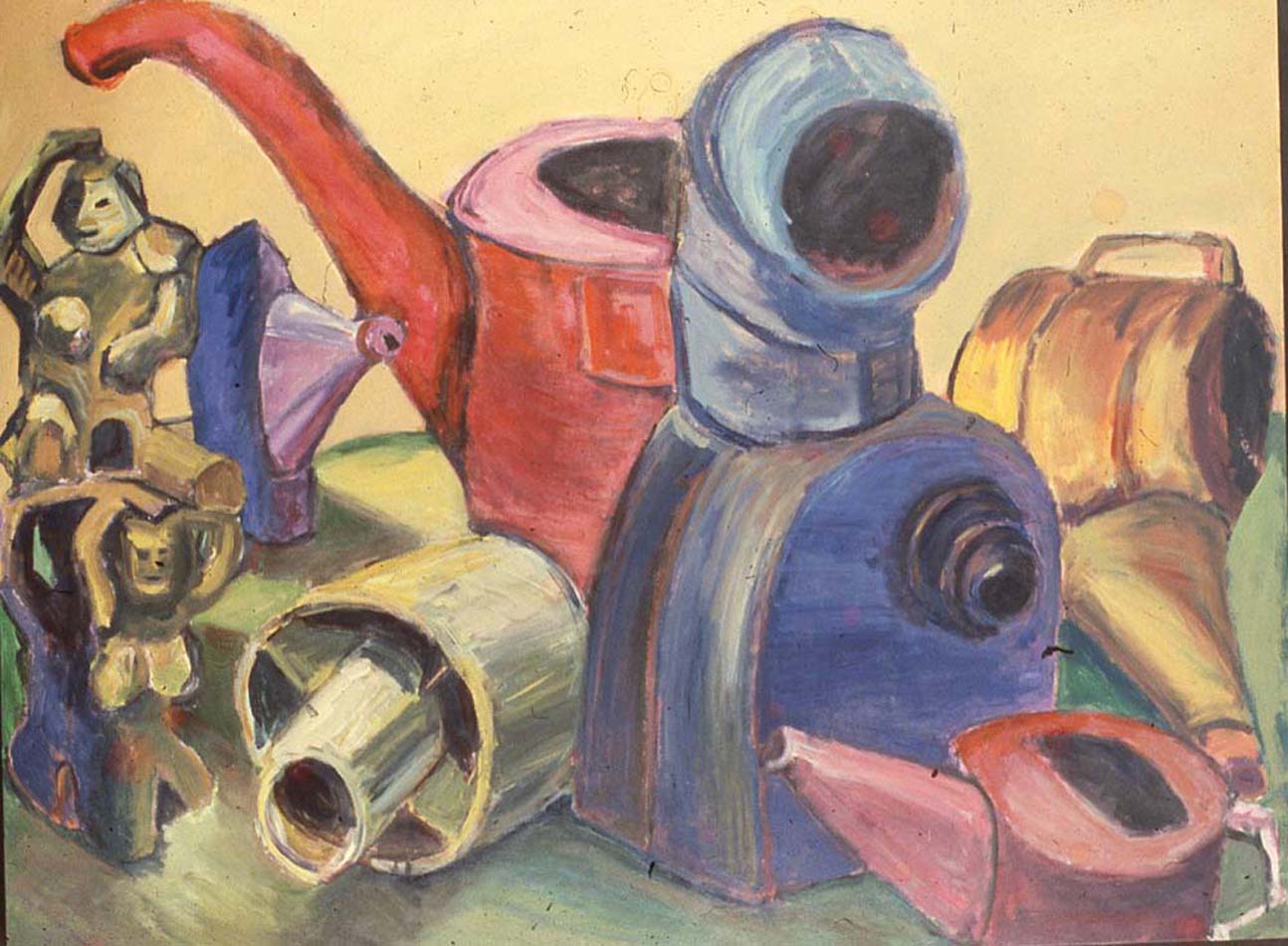 ---
Landscape – The emphasizes features of the natural environment, such as mountains, trees, fields and lakes. Paintings of cities, architectural forms, the ocean, lighthouses can all be classified as landscapes. While studying in Oklahoma, we were assigned to do a landscape in drawing. I drove for hours and hours to find an interesting landscape. Oklahoma has few trees and is flat. I ended up drawing a fence.
A recent painting from a photo of Pondicherry Park.
---
Figure – Human or animal forms are another traditional subject matter. This includes, in portraits, figures in motion, a cat in a window, man of a beach or any combination. While attending the graduate program at Rhode Island School of Design, I found myself finding subject matter to paint. So, I did several self-portraits, and cowboys.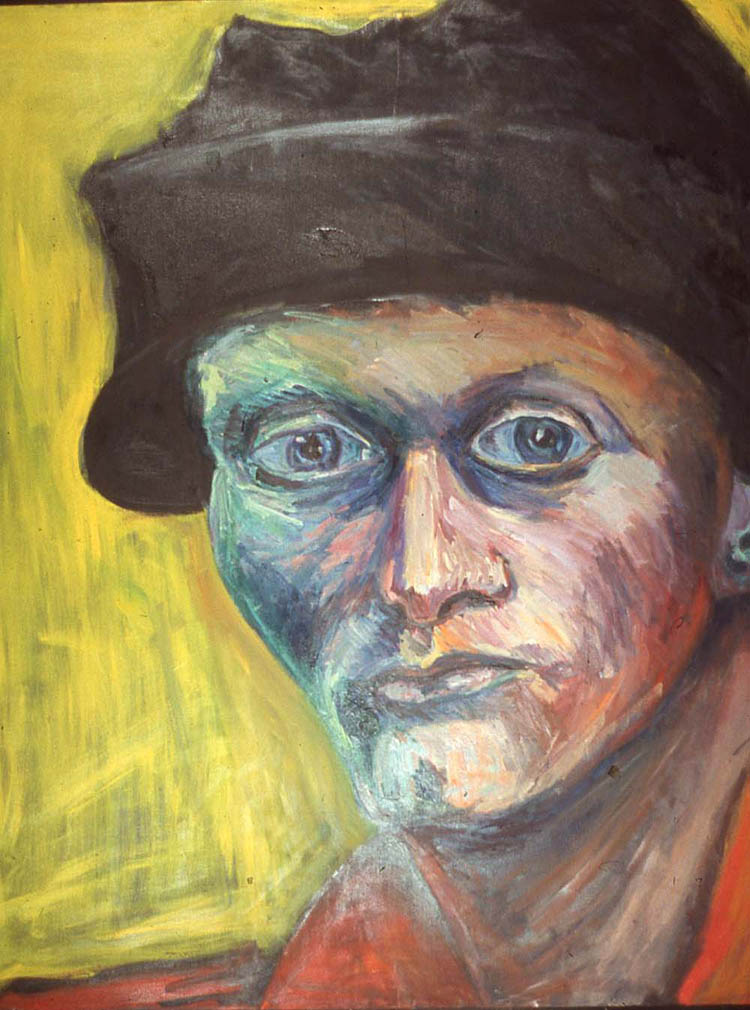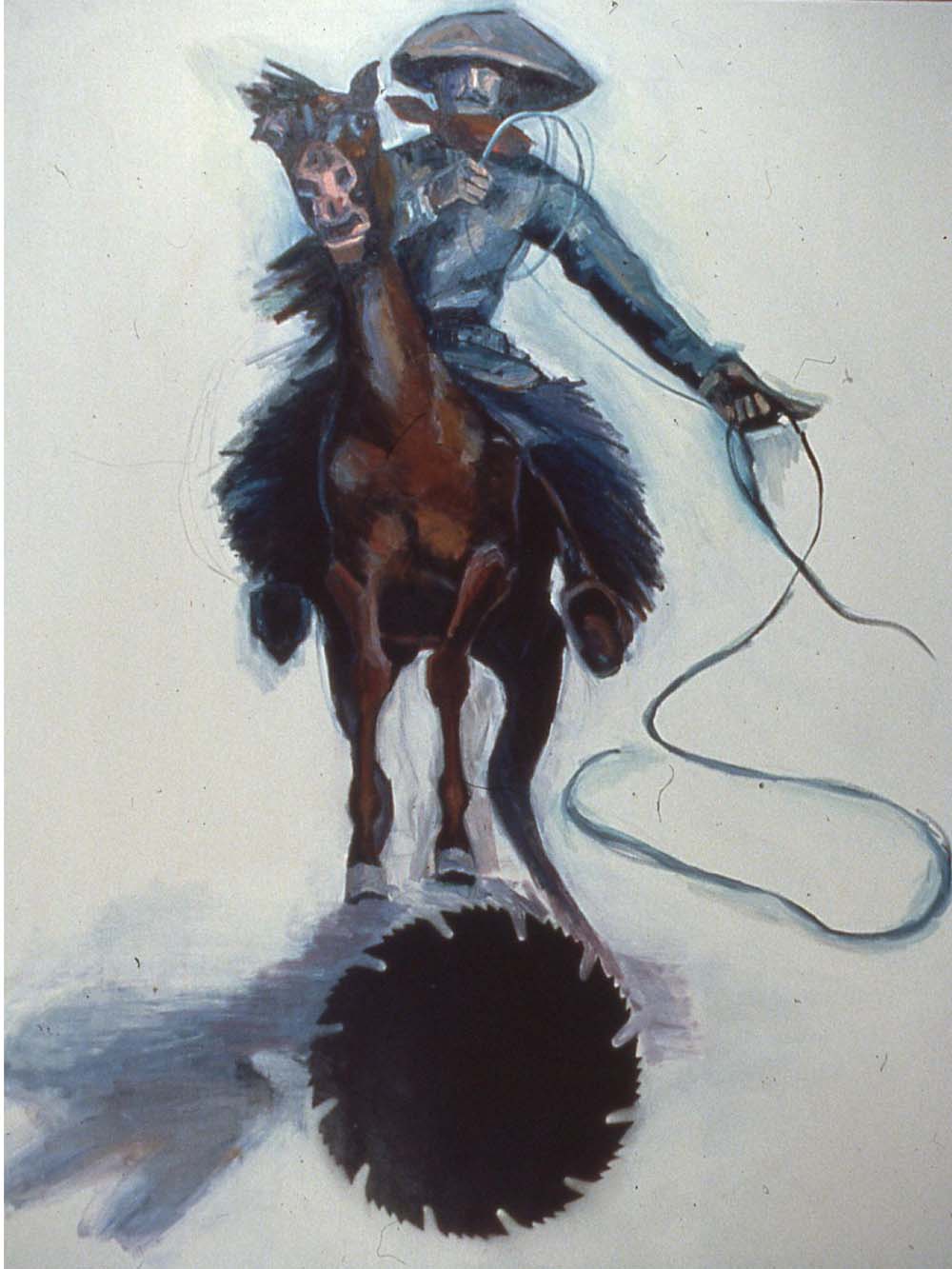 ---
As, a last resort, photos and images from magazines can be used for subject matter. You can make a collage and use the results for subject matter.
Joan Mitchell (1925-1992) – American "second generation" Abstract Expressionists says:
Let feeling be your guide
When you're stuck, look to nature
"Frame" the experiences that move you
Lose yourself in the process