The Use of Tone and Value

---
Tone is another name for value.
Value is the lightness or darkness of a color or hue.
Value is used to create a focal point within a painting or drawing.
The human eye is immediately drawn to a light element against a dark element. This creates, the focal point of interest. In other words high contrast in value creates "emphasis".
To create the illusion of depth, volume, or 3-D in a painting, paints of different color values are needed to be mixed, applied and rendered to on the surface.
The greater the color value in mixing, the more of an illusion of depth occurs. See diagram below: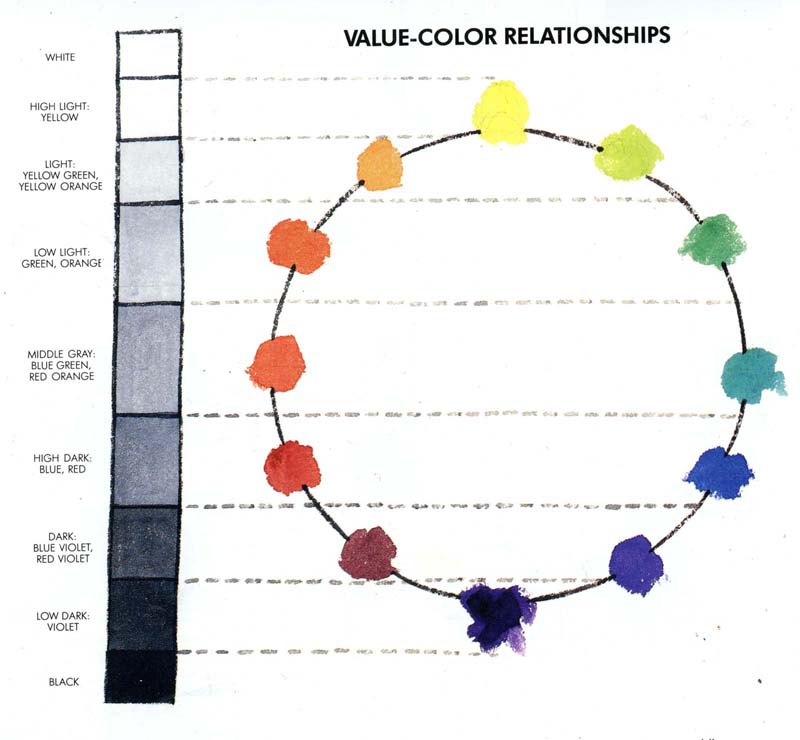 Example of colors dark in tone/value

Blending Cadmium Orange (light in value) with Dioxazine Purple (dark in value) to create an illusion of depth and volume.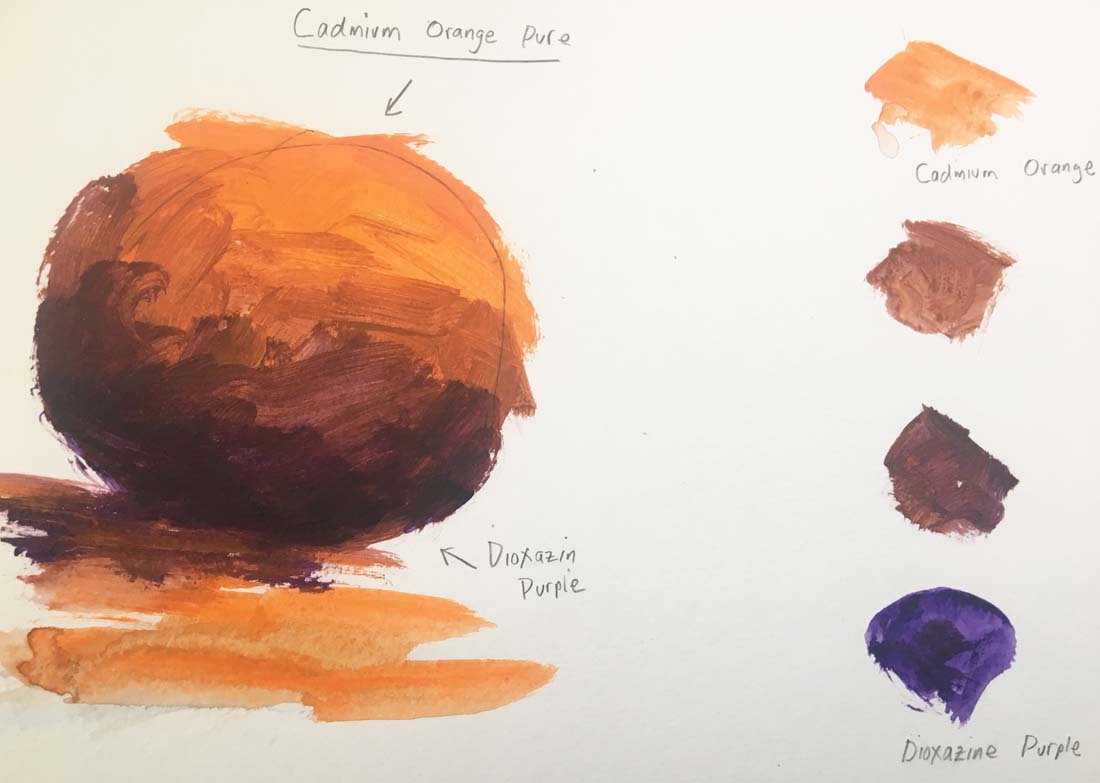 To create a black alternative, mix equal amounts of alizarin crimson, phthalo blue and phthalo green
Mixing white with " black alternative" and blending creates the allusion of volume